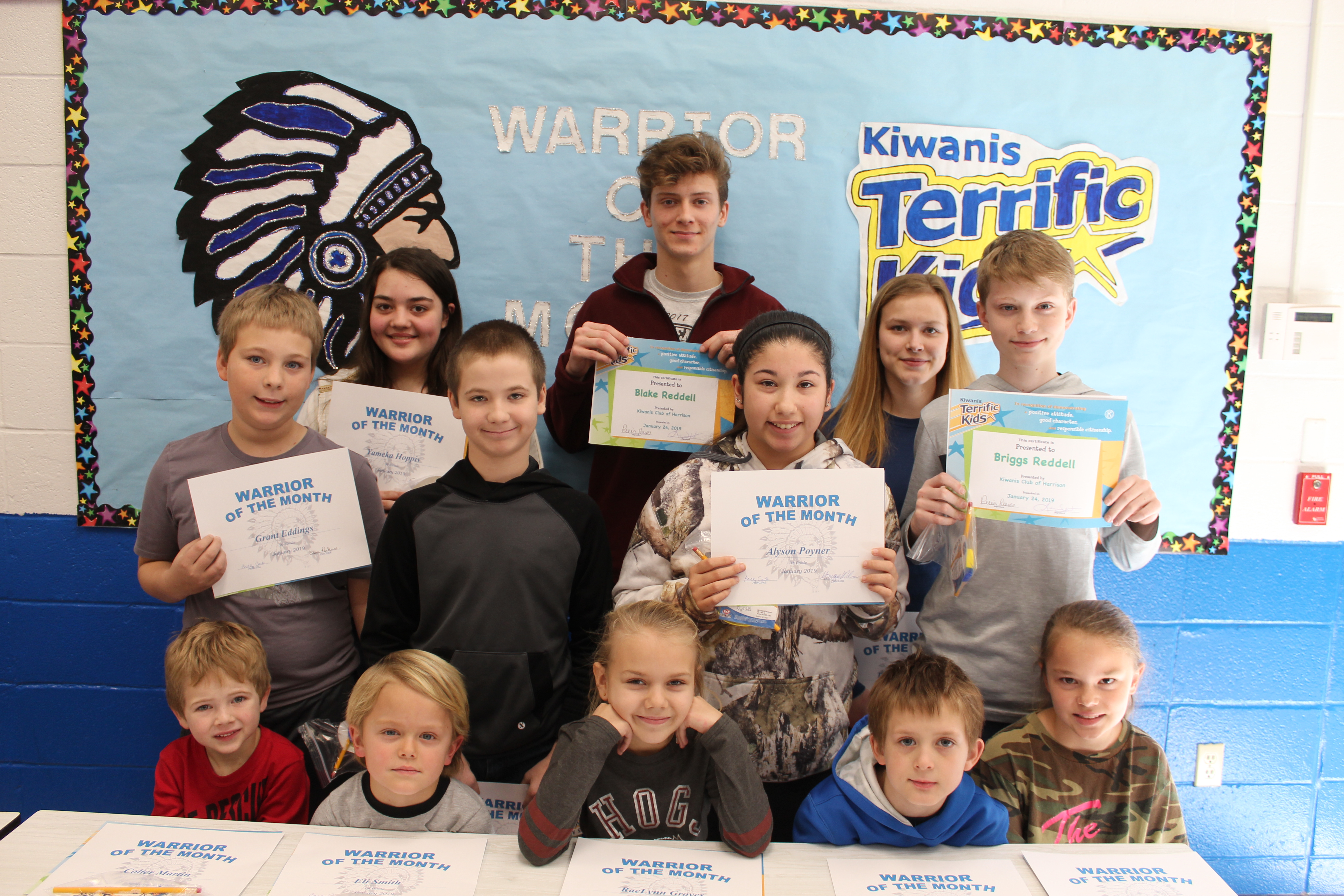 Front Row: Colter Martin, Kindergarten; Eli Smith, First Grade; RayLyn Groves, Second Grade; Daniel RIddell, Third Grade; and Keira Smith, Fourth Grade.
Middle Row: Grant Eddings, Fifth Grade; Brenton Brafford, Sixth Grade; Alyson Poyner, Seventh Grade; and Briggs Reddell, Eighth Grade.
Back Row: Yameka Hoppis, Ninth Grade, Blake Reddell, Eleventh Grade, and Desiree McClaine, Twelfth Grade. Not pictured is Tru Cartwright, Tenth Grade.