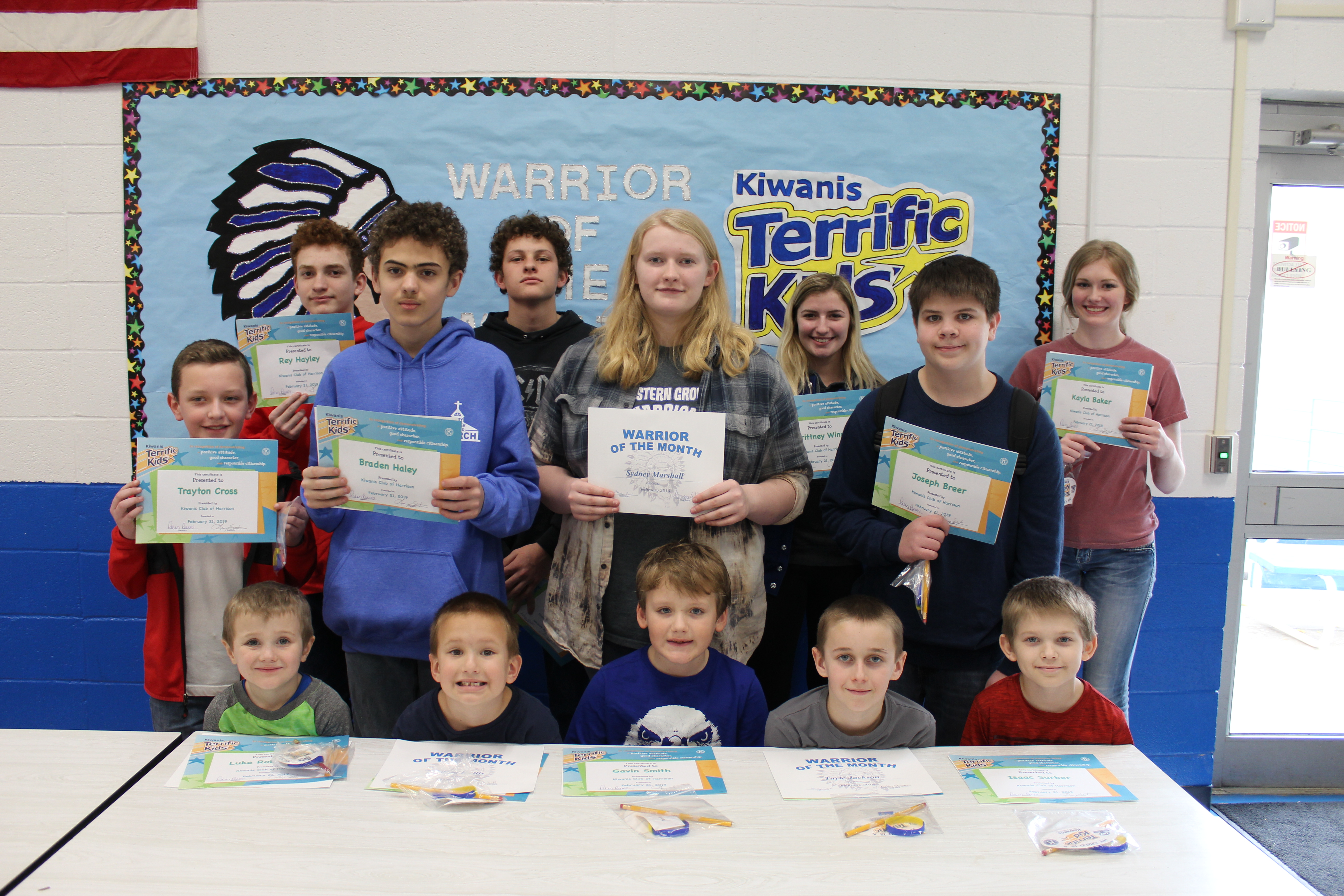 First Row: Luke Robertson, Kindergarten; Dillon Hollis, First Grade; Gavin Smith, Second Grade; Tayte Jackson, Third Grade; and Isaac Surber, Fourth Grade.
Middle Row: Trayton Cross, Fifth Grade, Braden Haley, Sixth Grade, Sydney Marshall, Seventh Grade, and Joseph Breer, Eighth Grade.
Back Row: Rey Haley, Ninth Grade; Finn Reichard, Tenth Grade; Brittney Winn, Eleventh Grade; and Kayla Baker, Twelfth Grade.